Dental technology has come a long way in the last several years, and 3shape dental scanners use some truly amazing and sophisticated technology. Although there are many different scanners available for dental use, some are definitely better than others.
Dentists who want to use nothing but the best equipment for their patients will certainly find this information incredibly useful. It offers a level of accuracy that has never been seen with any other technology. The more accurate dental scanners are, the more patients benefit from them.
3Shape TRIOS
When it comes to 3Shape dental technology, the 3shape TRIOS Intraoral Scanner Ortho System offers incredible accuracy and many other benefits that should be explored. The TRIOS digital scanners are truly revolutionary for 3D scanning of the two impressions and gypsum models. These scanners are extremely easy to use and are fully integrated with 3shape CAD software for maximum workplace efficiency.
All digital impressions taken with 3shape TRIOS digital scanners can be seen in real-time during scanning on the PC. This is a compelling system with an open format that works with 3Shape's Orthos System software. This system features intraoral 3D scanning, scanning validation, and easy communication.
There are also several additional tools for treatment planning and case analysis. Universadent Sell 3Shape TRIOS intraoral scanners from Trios 3 and also 3Shape TRIOS 4 Wireless Pod 
High Accuracy
There is no question that 3Shape's TRIOS 3D scanners have extremely high accuracy. They deliver high accuracy on single units, quads, and full arch. These particular 3Shape scanners were tested for accuracy in a study called "Evaluation of the Accuracy of Six Intraoral Scanning Devices: An in-vitro investigation." This study was conducted using an industrial-grade, high-accuracy reference scanner that created a digital reference dataset of an acrylic dental model.
Each of the intraoral scanners that were tested was evaluated in terms of trueness and precision. "Trueness" was defined by superimposing the three digital datasets against the reference dataset. "Precision" was defined by superimposing each dataset onto the other two datasets and then evaluated for 3D deviations. This study revealed that these 3Shape scanners offered the most consistency throughout a long series of scans.
How 3shape Dental Impact Patient Care
One of the biggest benefits associated with 3Shape TRIOS scanners is that they can improve each patient's overall dental experience. Many people have had impressions of their teeth taken at one time or another, and it's not a very pleasant experience, to say the least. This technology allows dentists to take digital impressions that benefit patients in a really tremendous way.
This digital scanning technology makes it possible for dentists to take scans of patients' teeth without making them uncomfortable, which is typically the case. Numerous studies and surveys have revealed that patients definitely prefer digital scanning over more traditional scanning techniques.
Many patients gag when they have their impressions taken the traditional way, which significantly decreases their overall experience. The fact is that 3Shape's TRIOS digital 3D scanning technology makes patients more comfortable when impressions of their teeth need to be taken for whatever reason.
Digital Tools for Superior Treatment
It is pretty clear that 3Shape's digital scanners make for superior treatment, and it's because of the many effective tools they offer. One study took a close look at these scanners' shade matching abilities. This study determined that shade matching is one of the most important factors for patients when judging the overall quality of restoration.
These 3D scanners have been proven extremely effective for accurate shade matching that satisfies patients consistently. It is incredibly reliable for consistent shade matching that blends in well with the patient's other teeth. The TRIOS scanners can accurately identify teeth shades, saving a lot of time and effort in the workflow aspect while adding consistency to the procedure itself.
The studies conducted concluded that TRIOS shade measurement is more reliable and accurate than the human eye. These scanners are also very easy to handle and are more convenient to the patient than the traditional colorimetric camera system. It is currently the only intraoral scanner on the market that features shade measurement, which is impressive.
Implant Scanning
The TRIOS intraoral scanners are excellent when it comes to implant scanning. These very durable titanium scan bodies allow dentists to capture implant positions more accurately than anything else. They are available for all major implant systems, and they each feature a unique ID code that identifies the implant system and connection. Because dental implants have become so common, this sophisticated scanning technology can be beneficial for many dentists.
Patient Monitoring
While this feature is not yet available (soon to come), 3Shape's TRIOS scanners will allow dentists to closely monitor their patients' developments and dental status over time so they can enhance preventative care in a significant way. This will make the ability to monitor dental patients much easier and more convenient for everyone involved.
A Solid overall Investment
Based on the many useful features and tools that 3Shape's TRIOS intraoral digital scanners offer, they are an excellent overall investment for dentists. These scanners can provide patients with a far better overall experience, and they are much more effective at creating accurate impressions faster. The technology these scanners use is awe-inspiring, to say the least. They allow dentists to create effective treatment plans for individual patients half the time as traditional methods and technologies.
Conclusion
All of the studies that have been conducted regarding 3Shape's digital 3D scanning technology strongly suggest that it really does work very well and can be extremely beneficial for dentists and patients alike. This 3Shape dental technology is a cut above the rest in every possible way. An increasing number of dental professionals have started to use these digital scanners because of how well they work overall.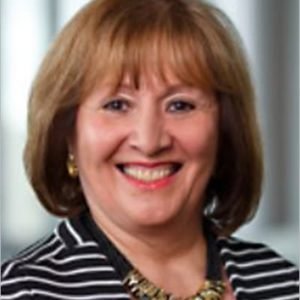 Gail Williamson is a Professor of Dental Diagnostic Sciences at Indiana University School of Dentistry and currently serves as the Acting Assistant Vice Chancellor of Faculty Affairs in the IUPUI Office of Academic Affairs.
A veteran teacher, Prof. Williamson has received numerous awards for teaching excellence during her academic career. She is a co-author of several Radiology textbooks and author/co-author of multiple book chapters, journal articles and continuing education monographs. She presents continuing education courses on topics in Oral and Maxillofacial Radiology nationally and internationally.