3D Dental Imaging Products
3D Dental Imaging is a radiographic method that utilizes phosphor plate sensors known rather than a film or a wired or wireless through the sensor. In dental digital imaging, the x-ray machine is still used, but the picture is converted from analog to digital.
Dental Digital Imaging Categories
Dental professionals these days are increasingly utilizing Dental Digital imaging to detect better, diagnose, treat, and monitor oral conditions and ailments.
Popular Products
The latest advancement dental imaging used by Dentists. Here is the Best 3D Dental Imaging use in Clinic.
Universadent is a supply company with a vast network of suppliers who specialize in dental imaging equipment. Universadent offers a variety of products and exceptional customer service to its potential and long-standing clients. Universadent reputation is built on their delivery on quality, variety, and admirable client-staff relationships.
Universadent Inc. has been part of the dental industry for more than 30 years now. We Supply Dental Digital Imaging from Intraoral, Extraoral, and 3D Dental Imaging.
We aim at serving our customers with integrity and giving them high-quality dental equipment. We are proud of being ranked highly in the industry and work hard to ensure that dentists are satisfied with our products and services. In addition, our years of experience make us a top leader in supplying proper dental equipment to different facilities.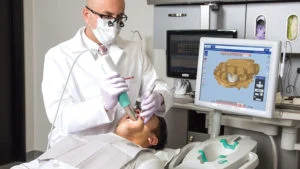 Our wholesale dental company aims at providing professionals with dental equipment that can help them be their jobs better.  We use advanced technology to produce dental equipment for sale and offer you diversity. 
Our reputation, experience, and high-quality products make us a highly competitive company in the dental industry. Therefore, we not only focus on Dental Digital Imaging but also ensure that you love our services.
With more than seventy years of service provision under their belt, Universadent is a well-reputed company. They have been in the dentistry supply industry for over thirty years now. Since its establishment in 1987, Universadent Inc has provided customers with high-quality equipment and admirable customer care. They specialize in the supply of dentistry imaging, including dental X-rays, dental sensors, and dental intraoral cameras.
The following categories represent a few of our products.
Dental x-ray machine
Sometimes, a dentist has to conduct in-depth medical tests to treat certain medical conditions. If you are opening a dental clinic, you will need a dental x-ray machine that exposes a patient's mouth to radiation to capture details that cannot be seen through the eyes. Our x-ray machines simplify the process since you don't have to conduct any special preparation beforehand.
Dental x-ray Paranomic machines
If you are a general practitioner, we have a dental x-ray machine for you. Our company offers different forms of dental x-ray panoramic machines that you can use to diagnose TMJ issues in patients, detect caries, and capture OPG images. In addition, you can use the panoramic dental x-ray machine to capture images of the entire mouth of a patient.
This allows you to observe the lower and upper jaws, tissues, and surrounding structures in the mouth for you to make a proper diagnosis. Oral surgeons and dentists alike can use this machine to plan treatment for extractions, braces, implants, or dentures, depending on the condition of different patients.
Dental phosphor plates
We at Universadent strive to give dentistry specialists dental phosphor plates equipped with advanced technology to help them conduct radiography efficiently. If you have heavy traffic in your dental clinic, you should add dental phosphor plates to your collection of equipment. This can help you achieve digital dental imaging better than relying on a conventional x-ray machine.
With this equipment, you can capture high-resolution images of the patient's mouth, process and move them to your computer for further analysis. Phosphor plates can also help you enhance and magnify the images to review with your patient. In addition, we provide dental phosphor plates at an affordable price so that you can save for other equipment.
Dental sensors
Every specialist in this field is getting dental sensors from us, and so should you. You can capture enhanced resolution images by purchasing dental sensors from Universadent. Our dental sensors are safe since they don't expose your patients to any form of radiation. In addition, you can use dental sensors to capture high-quality images quickly.
These allow you to give a better diagnosis of dental problems within a short duration. Our dental sensors can boost productivity since they prevent professionals from conducting repeated tests and also save your patients' time. We also prioritize the patient's comfort. That is why we include an ergonomic design in dental sensors.